Gary Buchs knows well of what he speaks on the notion that first-time small business owners are like as not to fail. There's a reason he's where he is today following a successful career as an over-the-road owner-operator. His very first business foray as a young man in agriculture didn't go quite so well.
Initial failure doesn't mean, of course, that the drive to success stops in its tracks, and what he's finding this week on-site at the Walcott Truckers Jamboree in Iowa is among principal subjects for today's edition of the Overdrive Radio podcast.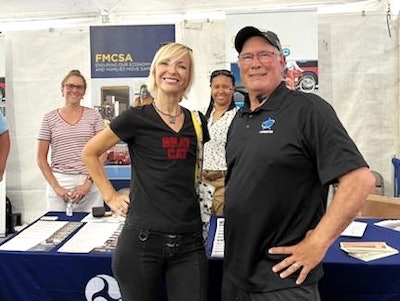 "In this country, I don't see us ever losing that drive to become that small owner of a business," said Buchs, longtime Overdrive contributor and former owner-operator now turned business coach for a myriad of both new and more experienced owners. "It's our culture."